The Computer networks are classified according to the extension:
LAN (local area network), widespread in schools, companies and offices. And 'the local network that connects your computer to spread over a small area. Connecting through cables; However, each location must be equipped with network cards.
MAN (metropolitan area network) is a network that covers a metropolitan area of a large city.
WAN (wide area network) is a wide area network that can connect large computers distributed over large areas.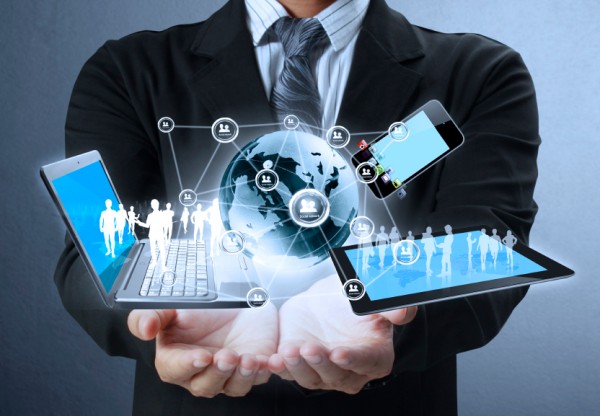 The networked computers are divided into:
Server: Component and management of information traffic that makes available to other clients (computers) resources such as software, hardware, and other services.
Client: computers with software architecture used to connect to using its resources.
A local area network provides several advantages:
Share hardware pin out, the example is that of the company that connects the printer to the server and is shared with all corporate networked computers;
File sharing and software;
Warranty in case of taste system;
Easier and faster communications;
The possibility of being able to operate in a single project.
System Integration in home automation
Is the multi-platforms of communication, it is integrability technological solutions to be shared across platforms to ensure a single medium with which to manage the technologies used in the system.
The interfaces are intuitive and customized, you can be reached from both fixed and mobile devices, and this allows the company to create an air of simplified and productive work.
Today it is possible to implement solutions able to combine automation, home automation and remote control, in order to realize fully customized advanced systems for every need, also by means of integration with engineering elements informed, electrical and electronics, to combine savings, control and maximum functionality.

In Systems Integration includes all activities related to the solution of problems in computing such as:
Integration between different products on the IT market;
Integration with VoIP facilities;
Solutions for the management of network and security issues, etc.
Integration with VoIP facilities provides users and therefore businesses to advanced communication tools, starting from the use is any type of call: start-up, call forwarding, call recording, chat, instant messages, video presence, file transfer, report, etc… In addition, you can manage more than one terminal for each user in addition to the complete management of all terminal types: IP phones, crodeless, analog telegenic, headphones, cell phones.
A solution that allows you to achieve remarkable benefits: reliability of voice and highest quality. Multi-platform external mobility, compatibility with lines and terminals, highly advanced features such as being able to call a contact directly from the address book of Outlook (R) or any present issue of any document with a single click, or stingy available a tool integrated with any software.
Computer networks are the most highly integrated, power and innovation, and technology enables more customized solutions.
Cloud System Integrator
Cloud System Integrators need to all businesses and independent professionals.
In 1997, Steve Jobs at WWDC I pronounce ': "The era of computers is over, begins that of cloud computing."
Are in fact now several dozen providers that offer services in Cloud of various types, i.e. skills and technologies needed in choosing the right cloud service provider?
The Cloud System Integrator has the task of ensuring the proper allocation of resources in the Cloud that will still have to 'talk' with servers that remain in the house.