Imagine leaving a job you "had to do" to earn a paycheque to pay bills and support your family and finding yourself in a job where you make the time and you are the boss. The cleaning industry is a booming business – the commercial sector alone is valued at nearly $78 billion, while the entire sector is expected to grow to $175 billion. In 2015, there was nearly 875,000 cleaning business registered, of which these companies employ a total of 3.5 million workers.
Imagine being one of those 875,000 businesses striving to thrive. That is what Maria Bautista of San Diego, California did. She left her job as a housekeeper at a hotel to venture into owning and operating her business. What began as just a one-person show grew to the point that in 3 years she now has a staff of 30 and revenues recently surpassing one million dollars. Maria Bautista and her company cater to the Encinitas area – where she has both homes and commercial properties. Genio followed up with Maria Bautista to see how her company was going but also if she had any advice or wisdom to share with budding entrepreneurs like herself.
"Don't make things hard – if you can simplify, do it. You will thank yourself down the road. Hard work doesn't mean having the tools – it means using what is there to succeed" Maria Bautista
We met Maria Bautista 2-years ago at an annual ISSA conference – she was intrigued at the prospect of a cleaning business software that offered a scheduling software for cleaning services. At the time, she was not sure if this was going to be a long-term business venture or if it was she saw this as a mere stepping-stone for something different. She was an experienced cleaner; she had the knowledge and experience.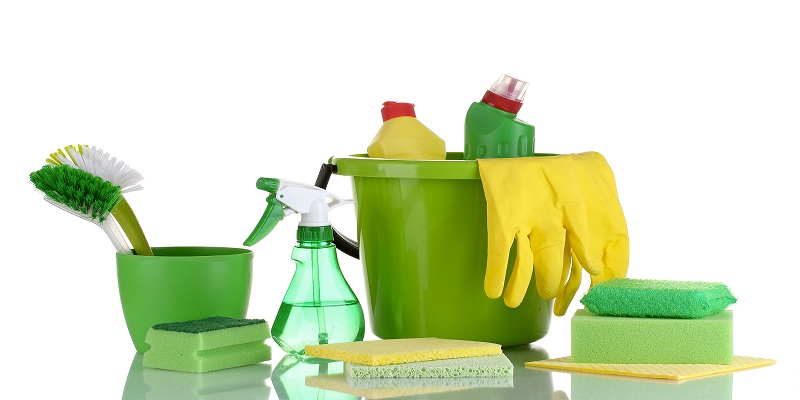 You may also like: 5 Ways To Save Time With Genio
At the time she chose to not use our cleaning company software, as she did not see it helping her; however, fast-forward two years later at another ISSA conference and Genio and Maria Bautista would cross paths again.
This time the idea of having a house cleaning software that helped through the use of a scheduling software for cleaning services suddenly seemed like a brilliant idea! What is the market offered a software for cleaning businesses? None. What product offered a cleaning service software or even a cleaning service management software to help your company? None. Genio is a software that offered clients the ability to automate the managing of their business but more importantly, it allowed owners to focus on what matters – getting their brand recognized and ensuring their staff had the tools and training to succeed.
Since joining our Genio client-list, Maria Bautista is able to manage her customers, schedules, staff and job orders – all thanks to a cleaning company software. Automation does not mean that you don't have to work – rather, it means focusing your energy, your resources on the things that matter. Clients will always be there, but having a devoted and dedicated crew is hard to come by and Maria Bautista knew that. With Genio, she has been able to ensure that her staff is happy and their needs and wants are met on the job.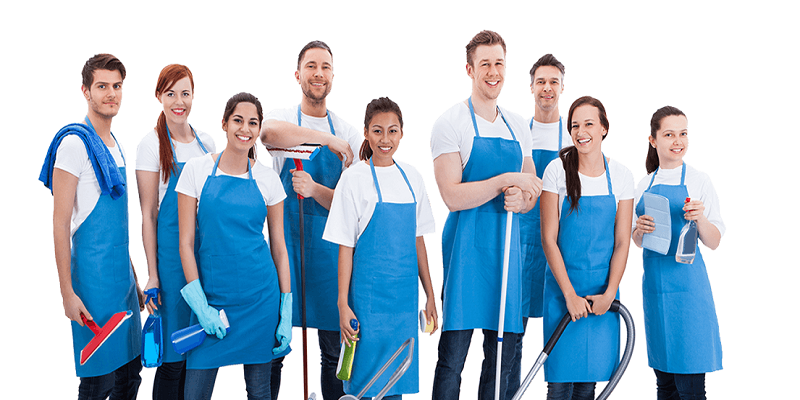 Last year, it was discovered that private house-cleaners make on average an hourly wage of $9.73 – while companies spend hundreds and thousands on marketing and promotions. Sarah Elmway of San Antonio, Texas decided that she wanted to change that. Rather than spend thousands monthly on attracting new businesses she decided she was going to stop spending on marketing and focus on her staff.
"I was looking at my numbers one day while one of my employees had told me their house had referred them due to the impeccable job. It hit me at that very moment, I could be taking the money I spend on marketing and trying to grow my brand and put it towards the very people who are my brand and my company – my staff. Genio helped me do this efficiently but cost-friendly" Sarah Elmway
So often do start-up companies feel that in order to garner business they need to spend hundreds on hundreds marketing and trying to get clients, the reality is – clients will always be around but a staff that believes in the product or service, a staff that is dedicated, that is hard to find. Elmway chose to invest her money in her staff giving them a better life through an increased salary but more importantly, thanks to and with the help of Genio, she was able to redirect her resources to where it mattered.
You may also like: 5 Habits Of Successful Cleaning Business Owners
We, at Genio, were able to provide a cleaning business software that allowed her staff to maintain and update their scheduling for cleaning services. No more were the paper documents and timesheets, it was all automated – with a software for cleaning business; Elmway was able to have her staff feel in control and independent. The cleaning service software provides companies the ability to schedule, monitor and track jobs but more importantly, a cleaning company software removes the stresses and allows management to focus on managing.
The American Dream is as much possible as the automation and simplicity of Genio. The cleaning business software has revolutionized the entrepreneurial path for those aspiring to own and operate a house cleaning business – at the same time, the software has simplified daily tasks through a scheduling software for cleaning services. Imagine, a company that makes you feel independent and fully equipped to succeed, while at the same time not jeopardizing your salary.
It was recently calculated that women will spend approximately a year and a half of their lives cleaning the house – might as well simplify this task with Genio, your cleaning business on autopilot.