Video creators have always had a special regard for Macs – and with good reason. In terms of power and reliability Macs regularly exceed expectations, making them a great machine on which to edit and create videos.
Of course if you want to use your Mac for that same reason you'll need a video editor, and one of the best to get started on is Movavi Video Editor for Mac. Unlike other editors it is designed to be intuitive, so you don't need to have any prior experience in video editing to use it.
Even if you're a complete beginner you will be able to quickly familiarize yourself with Movavi Video Editor for Mac and start to apply its features. Its modern and clean design will ensure that all the features you need are just a few clicks away and neatly categorized in easily-understood tabs.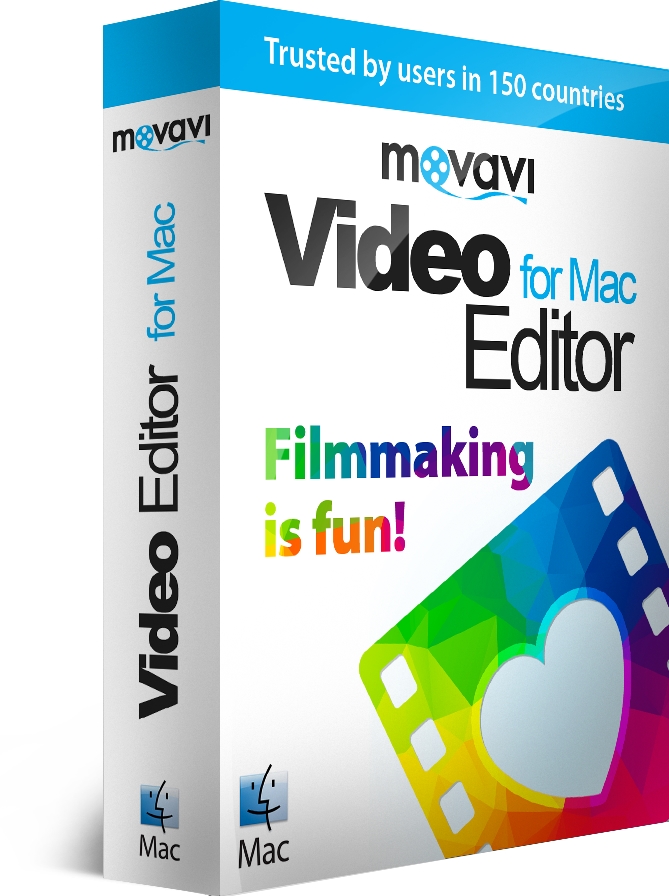 To be entirely honest many parts of Movavi Video Editor for Mac will feel natural as you start to use it – due to its familiar controls. In most cases you will simply have to adjust sliders, drag and drop elements, or select elements to edit your videos.
As much as it is designed to be easy to use, Movavi Video Editor for Mac won't disappoint in terms of features either. It can go head to head with pretty much any editor out there, and has features that will let you:
Split your videos into segments and trim out any unnecessary parts.
Merge clips together and arrange the sequence in which they appear.
Place stylish animated transitions and fades between segments to link them together seamlessly.
Improve the quality of your videos manually or automatically and fix common issues such as shaky, blurry or interlaced video segments.
Apply a variety of special effects and filters to transform the visual appearance of your videos and stylize them.
Include background music by selecting a built-in track or using one of your own audio files.
Record a voiceover narration using a microphone to accompany your video.
Add captions and other text elements that can be animated.
Having so many options, it is understandable if you feel a bit spoilt for choice at first. Honestly though all you need to do is spend a few minutes experimenting with the features that are available in Movavi Video Editor for Mac and it won't take long to figure out how they work.