Tomorrow of Kings, gifts that open at home with the family. You just received a new iPhone or iPad and you're already messing with it. Brand new device and you like it is great. Now that you're putting about, moving your data from iCloud and installing new apps, it's time to configure the widgets in iOS 10.
Widgets appeared on iOS 8 and since then, iPhone, iPod Touch and iPad users can use them. However, many users are unaware of how they can help them in their daily lives.Let's see how to take advantage of widgets iOS 10 to the maximum.
What is a widget in iOS 10?

In computing, a widget is an element of the interface that shows certain information.Widgets have been moved from computers to smartphones, becoming a part that many users consider fundamental in their devices. Android introduced them long before iOS. Two years ago and with the launch of iOS 8, iPhone and iPad users can also enjoy them.
How do I access a widget on my iPhone or iPad?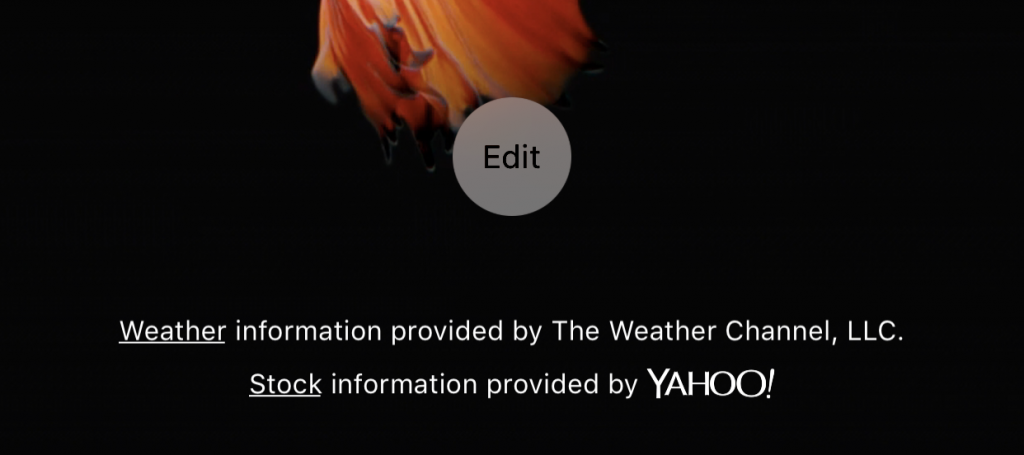 There are two main ways to access widgets on an iOS device 10. The first is from the lock screen by sliding the screen to the left (counter to access the camera). The second one is from Home or Home screen, also to the left on the first page of apps.
There is a third way to access a widget, though it's limited to just two of them: Spotlight's search engine and Siri's app suggestions.
What do widgets do?

In its simplest version, iOS 10 widgets provide us with concrete information about specific apps or services. For example, how long ago in our city. When accessing the widgets we will see the weather information of the city that we have chosen: temperature (current, minimum and maximum of the day), weather (sun, clouds, rain, etc.) and probability of rain.
Some widgets offer the possibility to see more information with a button that says "Show more". In the case of time, we will see the forecast of the following days. In addition to displaying information, they serve as direct access to the app from which they display information. That is, if we touch the weather widget, we will open this app automatically.
Other apps like Maps or Google Maps can show quick routes to a particular destination or traffic there until our next appointment on the agenda. The utility varies depending on the app.
How do I set up widgets on iOS 10?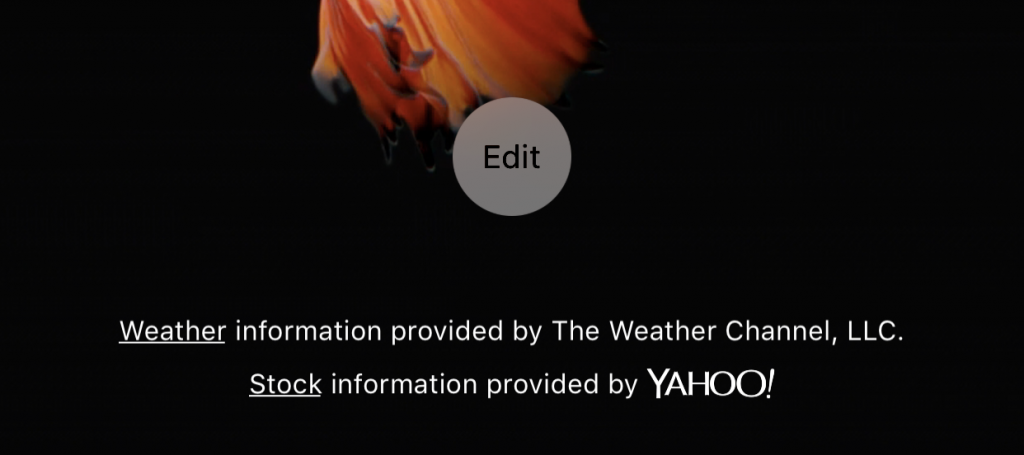 From either of the two "screens" of widgets. Go to the very end until you see a button to edit with circular shape. You will access the menu from which you can add or remove widgets on iOS 10, in addition to changing the site.
At the top and next to a minus symbol in a red circle are the active widgets. Below them are the other available widgets that you can activate but that are not displayed on your widgets screen. To add them, touch the green button with the plus symbol.
We can also arrange the order in which widgets appear. In this same menu and in the part of the active widgets, each one has three parallel lines. If we touch and drag this symbol, we can move the widget wherever we want.
Third-party non-official widgets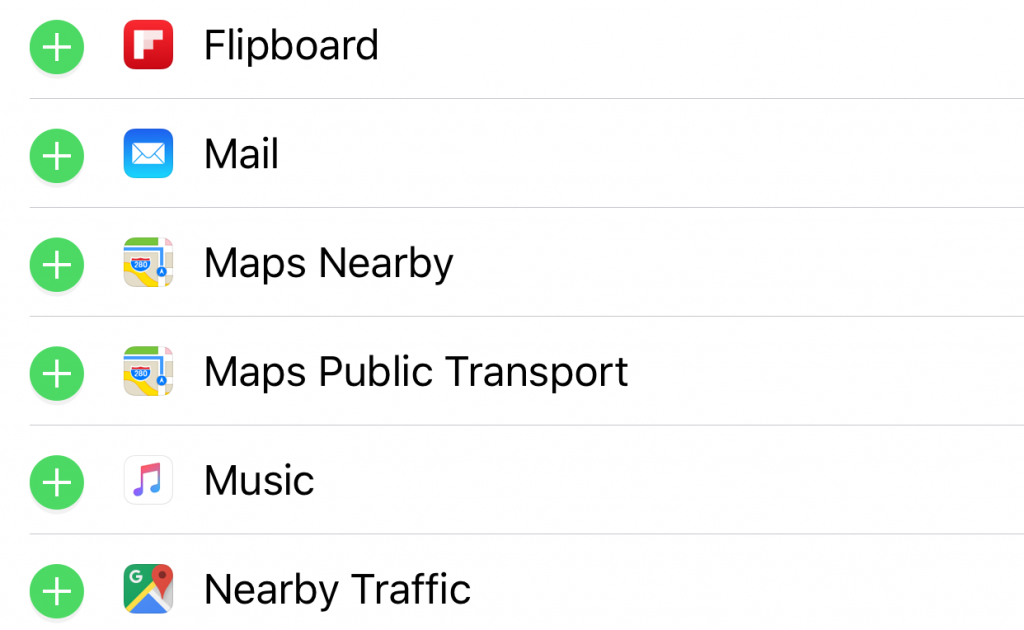 Some of the apps that come standard on iOS have widgets of their own. The apps you download from the App Store can also integrate your widgets and there are some that do so. Dropbox, Google Maps, Flipboard and Shazam are some of the most popular apps that offer different widgets.
Its operation and configuration is exactly the same as Apple's. You do not have to edit, add and move to have your favorites handy.
Use advanced automation apps

If yours is a more advanced use of widgets, there are two apps you can not miss. It is Workflow, from which Cristian Rus told us long ago , and Launch Center Pro . This is two apps that automate actions in iOS with the aim of saving time and steps on repetitive tasks.
For those who are interested in automation or already use this app, incorporating some of their actions into iOS 10 widgets is a great idea.
Less is more

This is a more personal recommendation. As we have seen, widgets are intended to quickly display information and provide shortcuts to certain apps and actions. Therefore, the speed of access and visualization is paramount.
That is why the best way to exploit iOS widgets is choosing only those that are essential. On my iPhone I have configured six of them: activity, app suggestions, battery, weather, destinations in Maps and consumption of my data rate. If you have to be sliding the screen until you find the one you need, in the end it takes longer than accessing the app itself.
Buzz This Now